Are you a single parent & worried about the success of your child- Get this point out with Life purpose- Life Coach: Sanjeev Bhutani
In this blog, we will discuss Are you a single parent & worried about the success of your child or any other details. Whether by choice or need, single parenting is undoubtedly difficult and stressful. Even so, single parents can successfully raise resilient, wise, compassionate people. Single parenting is gradually becoming more accepted in our culture. It is still viewed as a less-than-ideal method of parenting because it is rife with biases and difficulties. 
Meaning of single Parent
A single parent (mother or father) and their dependent children (biological or adopted) make up a single-parent family. The parent serves as both the child's carer and provider. Life can be quite difficult when these responsibilities are combined with the factors that make one a single parent.
Advantages Single Parents Speak of
A calm family atmosphere– Since children would no longer witness parents arguing, a single-parent household has a more secure and less stressful environment.
Sense of community– Single parents often rely on support from extended family, trusted friends, and neighbours for help. This provides children with a sense of community and other families.
Independent financial decisions– You can decide where you can spend your money without any chance hindrance from your partner.
No mixed messages to the child– Since there is only one parent, there are no mixed messages in your parenting – for example – where one parent might say one thing and the other might contradict.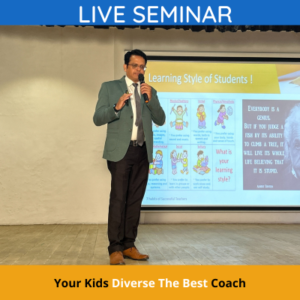 Some major reasons for single-parent households are:
Death of a parent
Separation between the parents
Divorce between the parents
Desertion by a parent
Challenges for Single Parent
Financial issues– One of the major drawbacks of being a single parent is that there's only one earning member. If your child is older and you have a partner, keeping your child's standard of living at par with what she was used to, can prove quite difficult. You might have to work doubly hard to make a reasonable living.
Lack of social support– Even though single-parent households are becoming more common in this country, there is still a relative lack of social support, especially for people who choose to become single parents.
Addressing your child's emotional issues– How a child reacts to being brought up by a single parent depends a lot on what the family situation was like before the parent took the decision of separating, and on the age of the child." Many couples separate because of excessive violence or conflict, which can hamper their child's emotional growth. In such cases, the separation is likely to help. 
Unsolicited proposals– You might have to fight unwanted attention from other men, especially if you are a single mother. Single fathers might also have to resist the societal pressure of getting married or remarried.
CONCLUSION:
Even though it's a common belief that as a parent you must play the role of both parents, it is an over-expectation. If you just perform your role as a parent and let your child form attachments with other trusted adults, that is good enough. There is no one right way to raise a child. With the right kind of attitude and determination, single-parent families can be as successful as dual-parent families.
Contact Information
You can contact us anytime for details. Are you a parent & worried about the success of your child or any other query related to your Life Coaching.
Coach Name: Sanjeev Bhutani
Contact Number: +91- 98786 18889
Email Address: connect@sanjeevbhutani.com 
Website: www.sanjeevbhutani.com